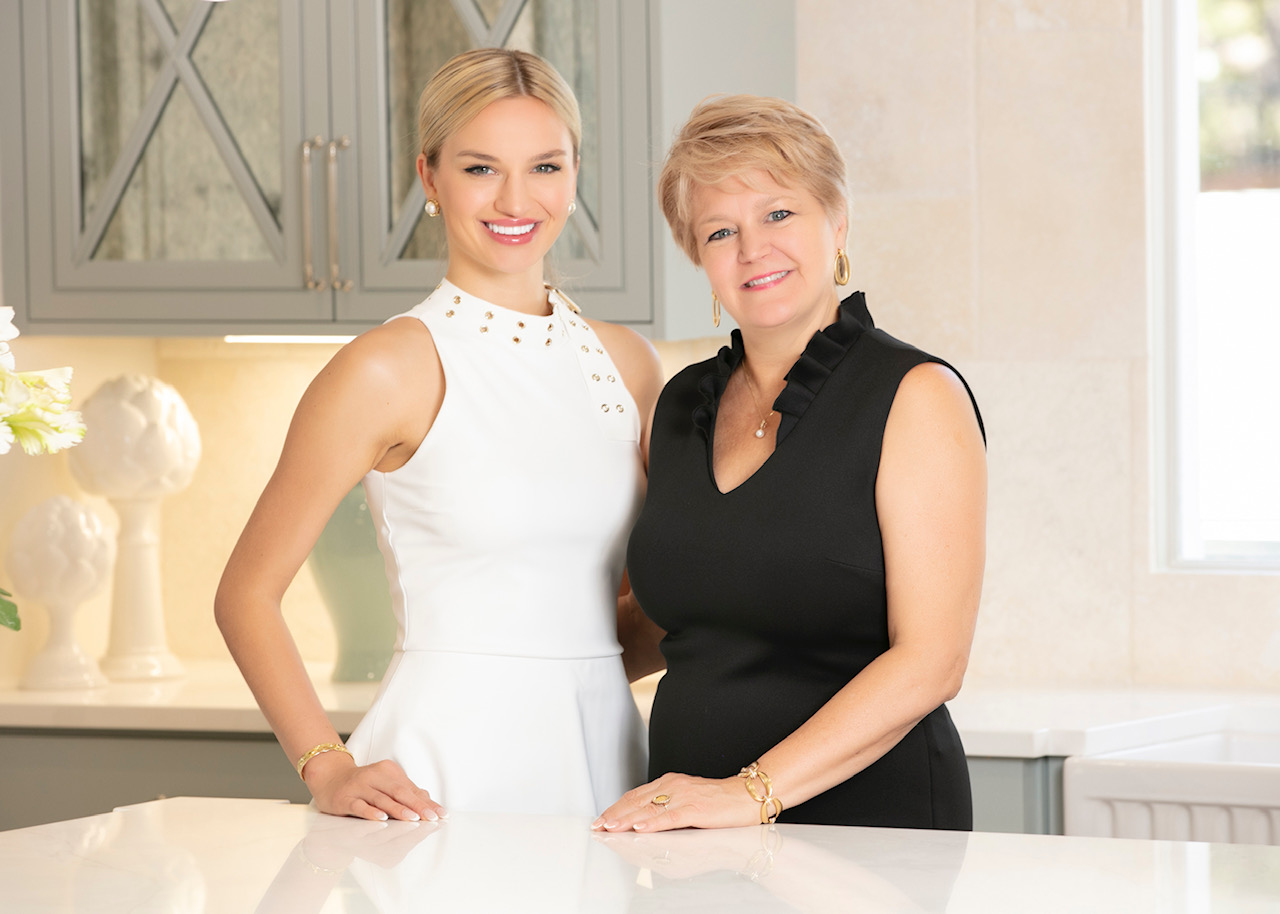 Meet TheTexas Real Estate Ladies
The Texas Real Estate Ladies are a mother-daughter team with unparalleled work ethic and comprehensive knowledge of San Antonio and the Texas Hill Country. Karen and Chelsie provide exceptional service to a diverse, in-state and international client base. With experience coming from two generations, they each have skill sets that would be hard to come by in one person. While they list and sell many luxury properties, Karen and Chelsie's unique client philosophy centers on unrivaled service that consistently exceeds expectations in all price ranges.
Karen and Chelsie have built their business on hard work, integrity and lasting client relationships. These ladies are strategic and meticulous, utilizing cutting-edge marketing technology and the Keller Williams international network to deliver results. These ladies understand that real estate extends far beyond the transaction; it's about uniting extraordinary properties with extraordinary lives. It's a lifelong passion, a calling to make an impact on the stories of others.
Karen and Chelsie are considered leading experts and are recognized consistently as top real estate professionals in San Antonio and the surrounding counties. Karen has 35 years of experience in mortgage lending, creative financing, 1031 exchange consulting and custom home builds. With 7 years experience alongside her mother, Chelsie adds a wealth of expertise in staging, interior design and navigating flip and investment opportunities. As masterful negotiators, they pride themselves on protecting the interests and real estate investments of their clients in every situation.
In their free time, they love to spend time with their families at their family ranch in South Texas and enjoy snow skiing or traveling to see new places around the world.
The Texas Real Estate Ladies believe in giving back to local charities to include Pets Alive and the Human Society. Quarterly they have an adopt a new friend day and a portion of their commission from every transaction is donated to helping animal organizations in the city.
For all your real estate needs, Karen and Chelsie will provide exceptional client service and firm determination to make your real estate experiences some of the proudest moments of your life. It's about uniting extraordinary properties with extraordinary lives.